Laser wheel alignment for all commercial vehicle types
Undertaking corrective wheel alignment can help improve fuel economy, tyre wear, reduction in CO2 emissions, as well as increase safety for your drivers. Lasalign is a pioneer in laser wheel alignment. Take a look at our service in more detail below.
Regular maintenance and checks of wheels and axle alignment is essential for ensuring the efficiency and safety of your commercial fleet. Misaligned axles can be caused by numerous issues, such as new steering parts, damage from accidents, factory defects, and everyday wear and tear from potholes. Not only that, but fuel efficiency decreases dramatically and the safety of your drivers is impaired.
With the correct wheel alignment, and regular maintenance, these issues can be prevented or caught early, protecting your fleet and improving the longevity of your vehicles. We offer two services at Lasalign – whether it's just one unit or a fleet, we can agree a time and date to suit you.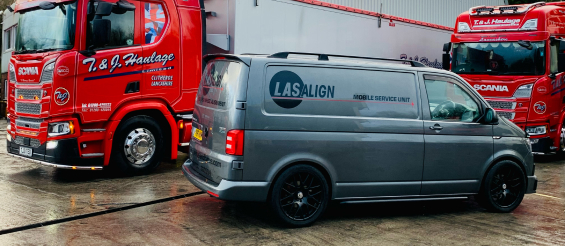 Mobile Wheel Alignment
We come to you
Our mobile, or on site, wheel alignment service means we come to you at a convenient time, providing our expert care and advice. We're available at short notice, with a quick turnaround time, keeping you and your fleet on the road.
We provide a quick turnaround time and work around your timetable so downtime is kept to a minimum
We can be on site with short notice, within 24 hours
Available anywhere in the UK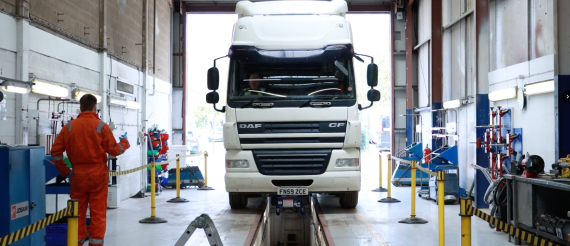 Wheel Alignment Centre
You come to us
If you fancy visiting us in person, we're situated just off junction 18 on the M1. This makes it incredibly convenient for vehicles travelling up and down the country to drop by.
Our static workshop enables drivers passing through to make a quick pitstop.
Quick turnaround time
Downtime is reduced for drivers
Conveniently located in the Midlands
Lasalign performs industry leading inspections
Every wheel angle
Every wheel angle matters. That's why we measure and align each wheel angle on your vehicle or fleet. That includes toe, camber, caster, steering box centre position, KPI, toe-out on turns, maximum turn angle, parallelism, out of square, and offset. Just to name a few.
Every Axle
When it comes to your fleet's axles, you'll find that 50% of front tyre issues can be caused by the rear axles. That's why we align the full vehicle and not just the affected axles. This ensures that your vehicle runs as optimally as possible.
EVERY VEHICLE
Your fleet might not just include HGVs. Semi-trailers and trailers are equally as important to check when it comes to wheel alignment – something which we make sure of when you drop by. You can find more information about trailer axles alignment here
---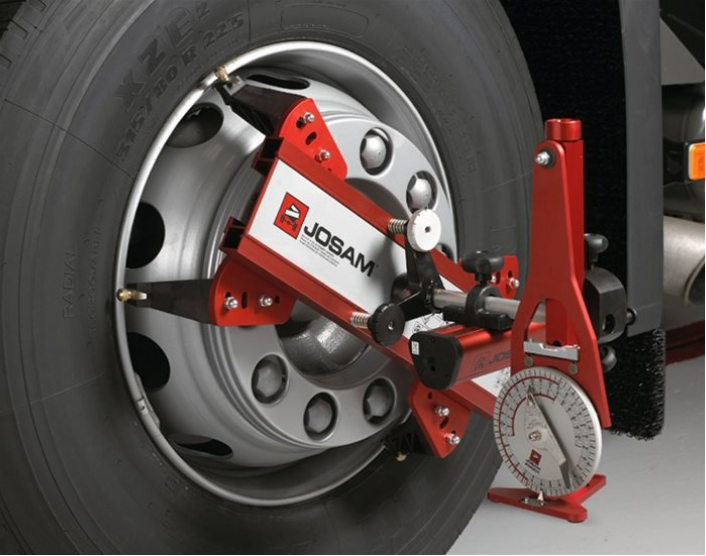 How does it work
By accurately measuring the axle positions through laser beam projection, the system shows the rolling direction of the wheels in relation to the longitudinal centre line of the vehicle.
Through this process we can quickly see any alterations required and get your vehicle moving in the right direction.
At Lasalign, we recommend proactive checks, as opposed to using our services when something goes wrong. Prevention is key to maintaining your fleet's safety. We look at suspension, wheels, steering, tyre pressure and condition.
---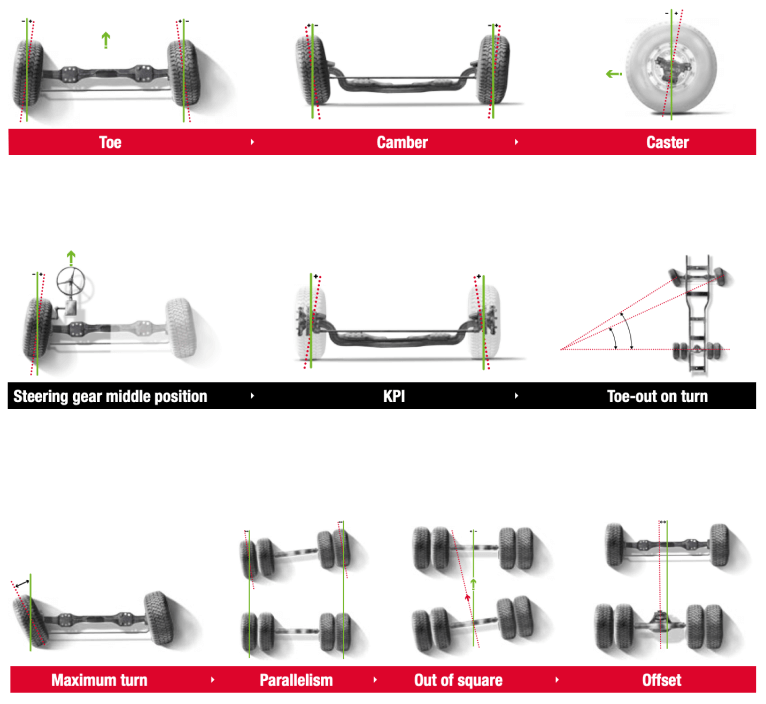 Every wheel angle inspected and corrected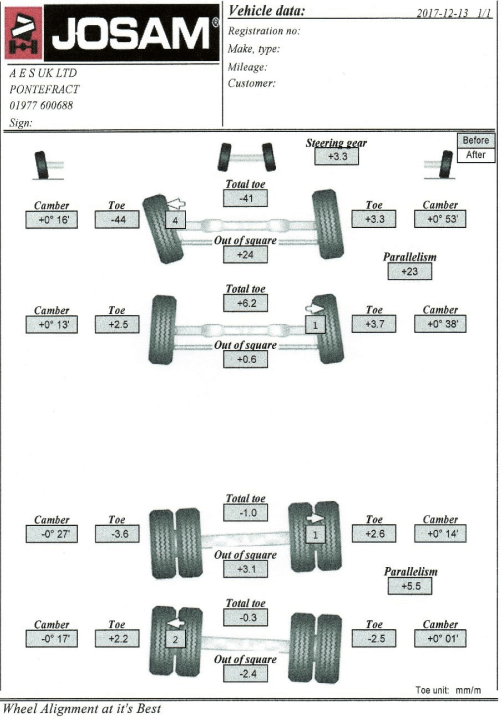 Example inspection report
---
---
How often should I perform truck alignment?

Alignments should be carried out at least once per year, or when fitting new steering parts.

How long does it take to do an alignment on a truck?

Approx. 1 hour / depending on vehcile type etc.

How do I know if my truck is out of alignment?

Tyre wear issues / higher fuel consumption / pulling

What are the effects of truck misalignment?

What are the benefits of truck alignment?

What causes trucks to go out of alignment?

How much is an alignment for a truck?

Prices vary depending on a number of circumstances such as axles aligned, axle configuration and also adjustments needed. Please contact us for a quote.